Another small update.
Used some panzer pigments to weather down the rust on the suit not sure if u can see the difference.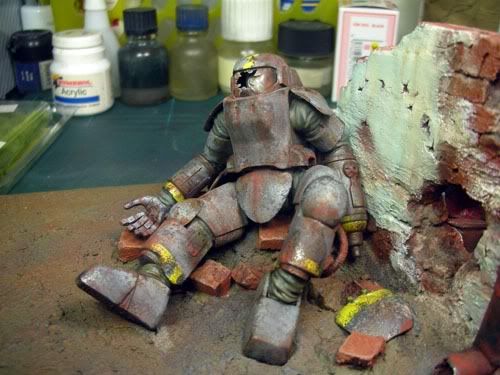 Here's some of the junk that i bought to make the foilage.
Unfortunately tall grass was just too expensive to buy so thanks to Master Whitebase i learn to make my own long grass from a painting brush. Saved me loads of money.
Here are the result of a nights work. I dry brushed the tall grass think it looks ok. Not sure if i need to add more. Will decide later. Loads more to go. The green grass is just too green will need to air brush the grass when the PVA glue dries. Nothing to do now but wait.
Again thanks for viewing. :)