Starting with the suit. Here's the best part. Gonna use the salt technique. The problem with this technique is that we have absolutely no control over where the salt falls. But i think it is perfect for a beat down abandoned and left to rot suit.
So here goes. Firstly i sprayed the suit with hull red to give the basic rust color. Don't need to spray the hull red so evenly let the patches of black base coat show through adds to the depth of colors later.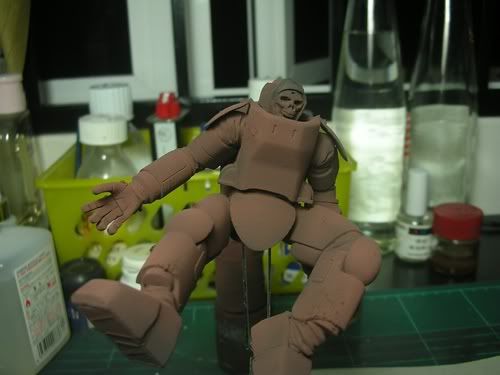 Then i add abit of toning to increase the depth of colors on the model.
Normally thats the end to the initial process. My advice to people when it comes to weathering is knowing when to stop. But seeing as i will be going overboard with this i decided to continue by sponging the model with Black and then Bestial Brown (which is nice rich rusty looking brown) again i refused to stop when i knew i had to but just went on. And then sealed it with gloss clear coat.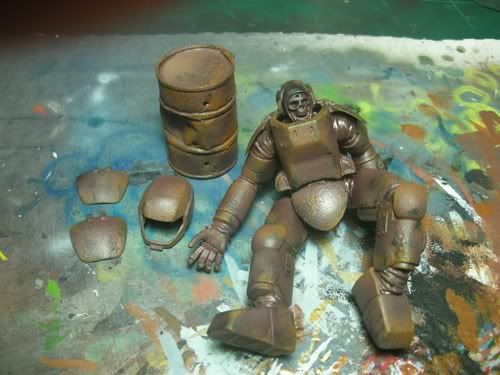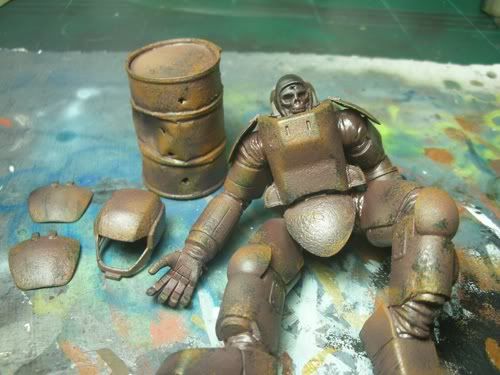 Here comes the best and scariest part Hairspray and dump salt on the model. Normally i try to control the amount of salt but in this case i just went overboard again (with both the salt and hairspray; really hope this works). Another thing im doing differently is the waiting time. I only let the hairspray dry for an hour (normally i leave it for a day). Again im shortening all the times to get more of the rust color to be shown.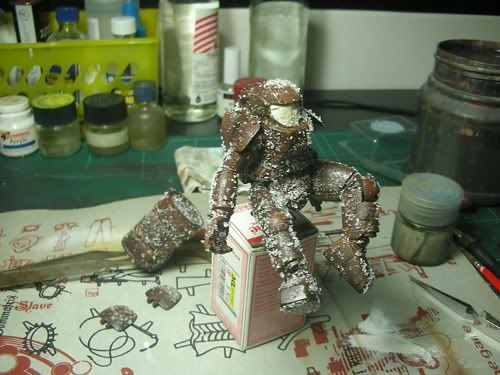 Finally i sprayed the a white grey color which is suppose to be the original color of the suit. I kept the paints slightly diluted to get the halo effect as you can see on the helmet (again hope this turns out well).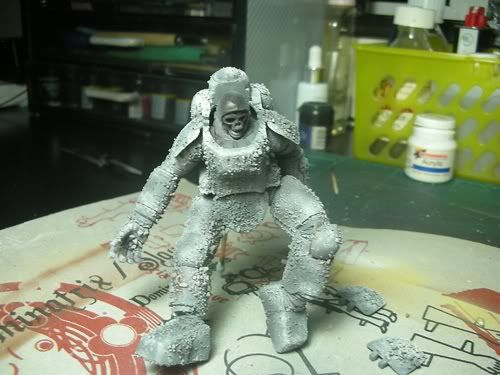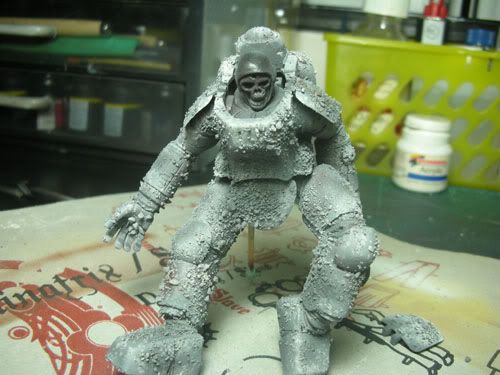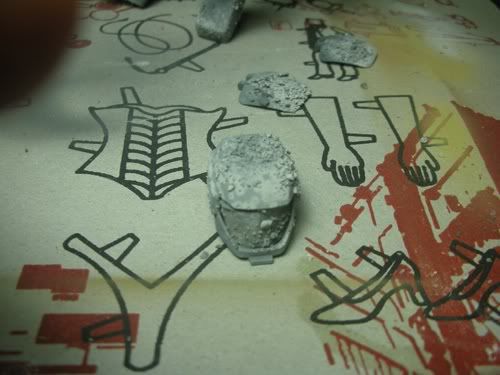 Now wait till the paint dries. Normally a day but im gonna rush it so that more of the paint peels off when washing. Well thats all for now thanks for viewing.