Started painting the helmets details.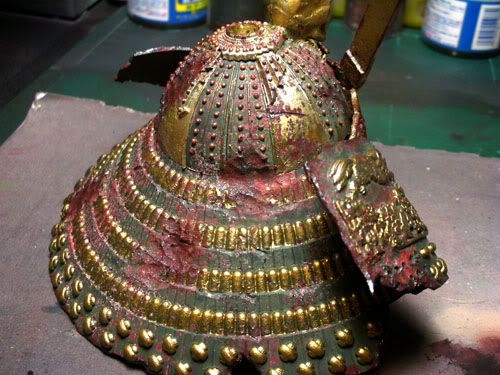 Now for my experiment... CRACKLING MEDIUM.
Here are the results.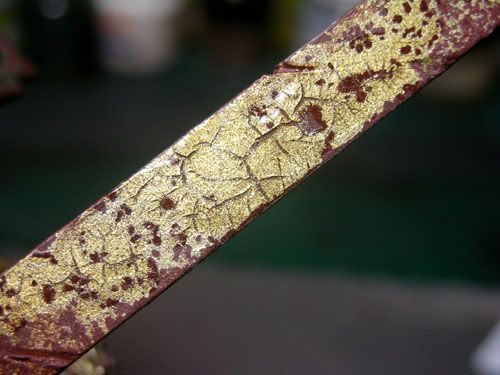 Failure!!! Put too much of the medium. Worst thing is that this is the front part of the helmet.
Better success with the back part :(
Controlling this medium will take some practicing... :(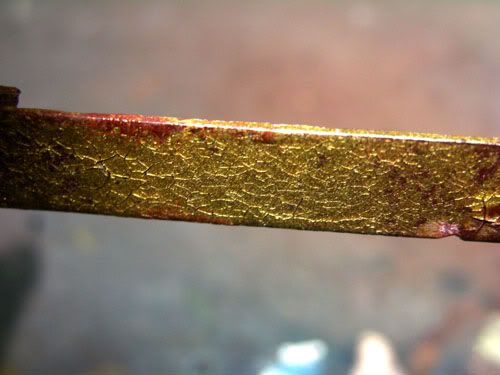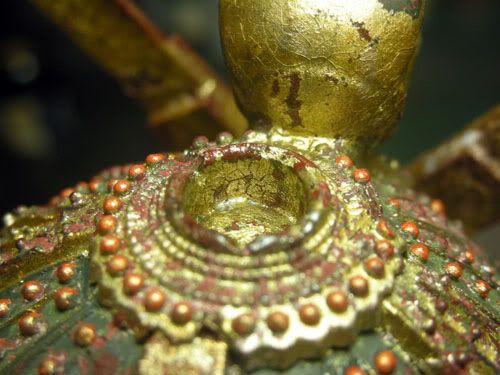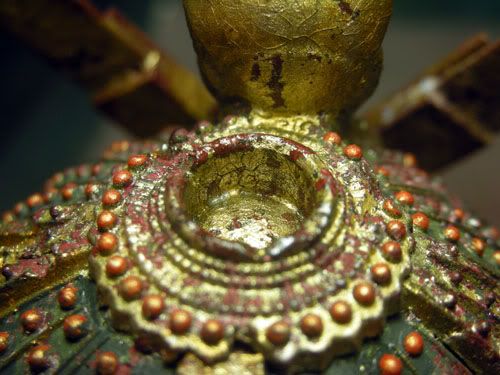 After a wash of oils.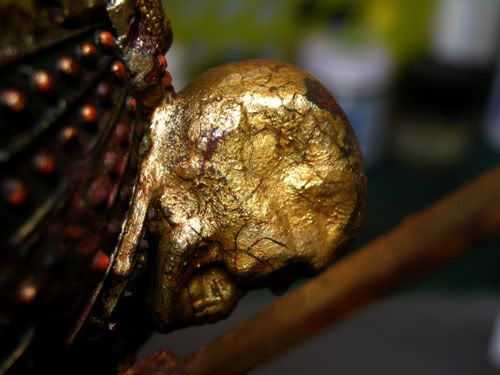 Thanks for viewing!!! :P