Update on the weathering with the normal oils and pigments. Here are the results.
Added yellow stripe to some parts to break the monotony of the greys and browns. Sponged more black, beastial browns and charadon granite to richen the colors.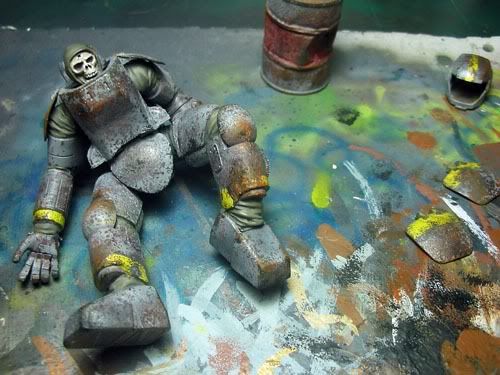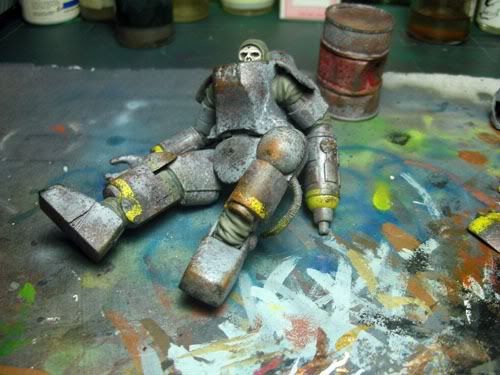 The first pigments were applied using industrial thinner. Why industrial thinner because it disolves paint and plastic. I stippled it on with a brush andkept stippling till the pigments mixed with the dried paints. This creates an interesting texture which is good for corroding exhaust.
Normally i do not use the thinner n pigments with other parts but since this suit has been abandoned for a very very very long time. i decided to do it on other part of the suit as well.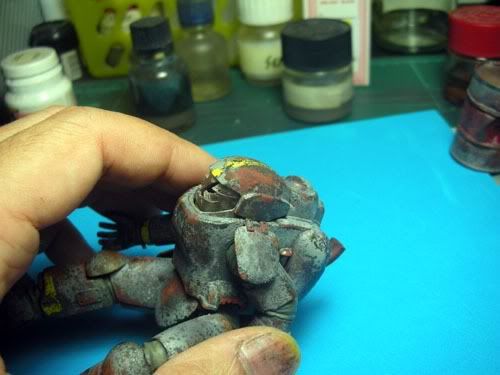 Finally the rest of the pigments were applied and streaked. And the suit placed on the base to see how it looks. IMO I really over did it. But what the heck i had fun doing it.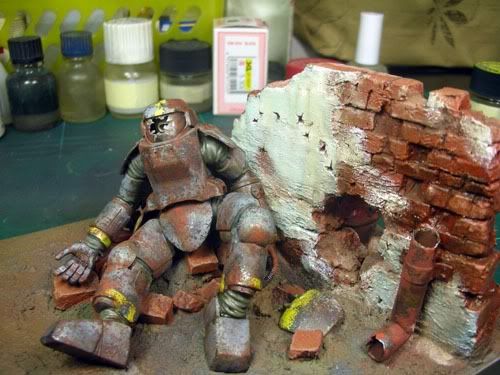 That's all folks. Next Foilage...