I'm at a lost... don't know how to do vegetation and foilage. My scene looks unnatural and the long grass looks like a paddy field. The green has been dry brushed darker green (Thanks Whitebase)and the long grass near the suit yellowed (Thanks Phoon). But still something missing...
Anyway here are the new pix.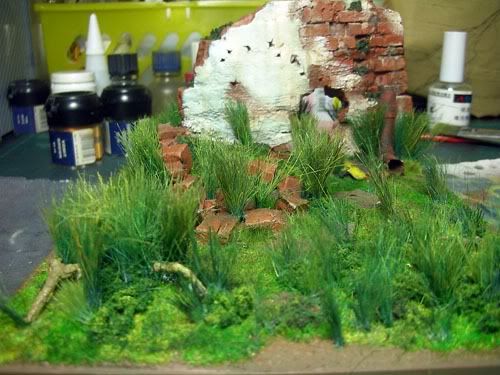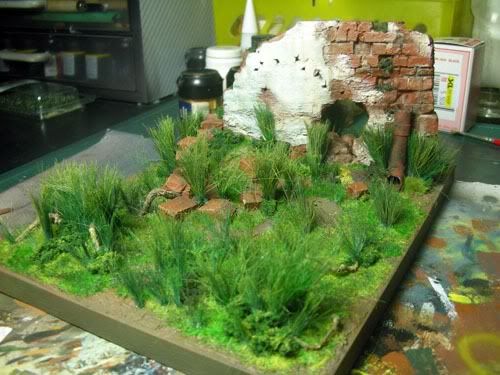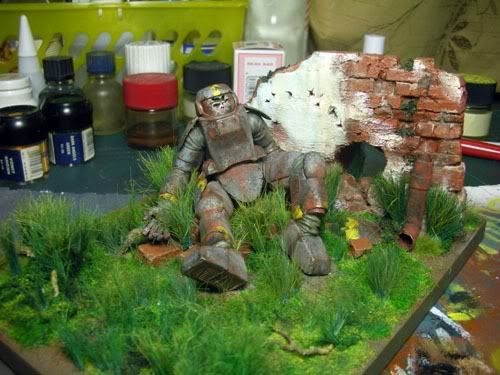 I'll sleep on it and see what turns up tomorrow.