Gonna make something wearing the helmet :) Guess what??
Made the rough shape out of paper clay (cheap and clean). Was taking too long to dry so i dumped it in the microwave!!! Bad idea... the thing burn from inside out!!! LOL!!! but didn't matter i was only concerned about the surface. But my whole house smelt of burnt paper... :P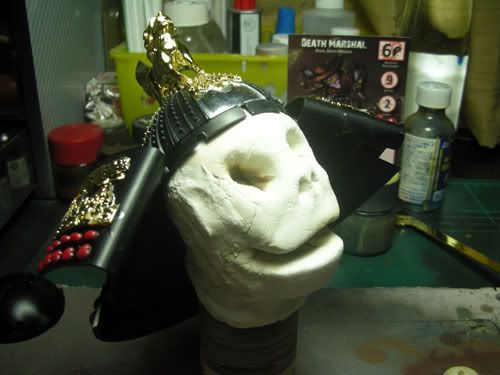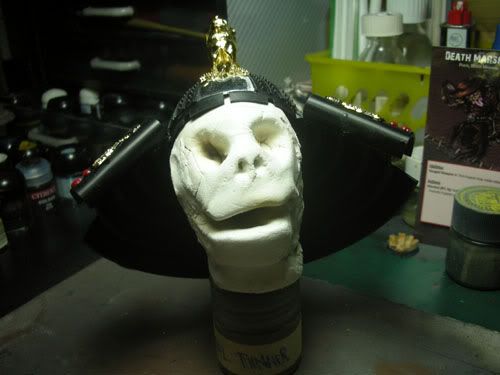 Tested it on the helmet. It was too big. So took a blade and just started shaping it to the rough shape.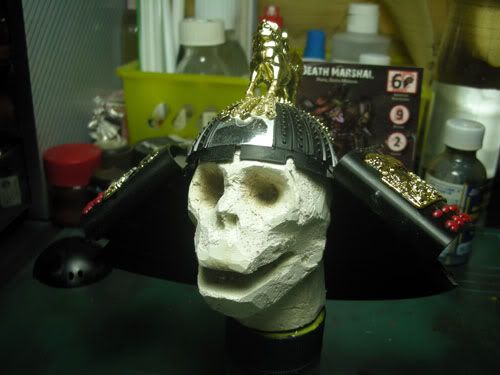 Test fitted again better. Got better definition also.
Took Bondite which is like miliput and applied all over the head. Paper is too porus.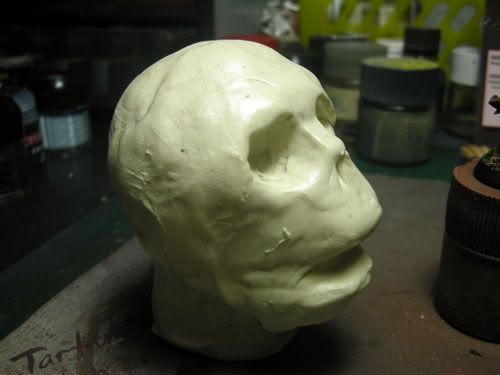 Till next time. Thanks for viewing :)